March 22, 2019
Our crack engineering team has been working hard over in the BookFunnnel labs, and we're ready to take the wraps off of two brand new features today. We know that you guys are all about group promos and building that mailing list, but did you know that you can also sell books to readers? It's true. We've seen it.
Imagine cross-promoting with other authors in your genre, but instead of giving away a freebie with the plan to convert them into buyers someday, you were pushing readers to buy your books. As in, "Click here to buy my amazing book. Like, right here, right now, today today."
But wait, you say. In order to make this amazing, sweet sales promo you're describing, BookFunnel would have to build some sort of "sales landing page" and then some kind of "group sales promo" thingy. You're right, intrepid author! And, now we've spoiled the surprise (I know, it's in the header image, just go with it).
Announcing sales landing pages and group sales promos! Surprise!
Sales Landing Pages
Build a sales landing page and point readers to your direct sales link, to a reader's favorite bookstore, or to both! You tell us where your book can be purchased, and we'll take care of the rest. Quick and painless.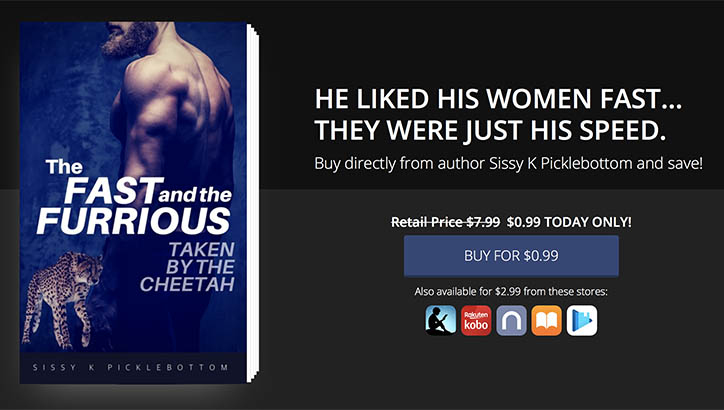 And, as with all things BookFunnel, you control all of the messaging on your book page. You control the theme, the text, the pricing, everything. Give the reader your regular retail price and then slash it out to show the super-awesome, this-weekend-only sales price! Grab them with a discount, shake them hard, and make them pay!
Ok, maybe that's a tad aggressive, walk that back a bit, but the point is that BookFunnel gives you the controls you need to make your book deal really pop for readers. You can read a lot more about it in our knowledge base.
Want a sales page that features your entire series? A "series page", if you will? Build a private book bundle offering your free reader magnet (usually the first book in your series or prequel) and also the links to buy the rest of the series in bookstores. And now the reason for adding cool layouts way back in 2017 is revealed! Muah-ha-ha…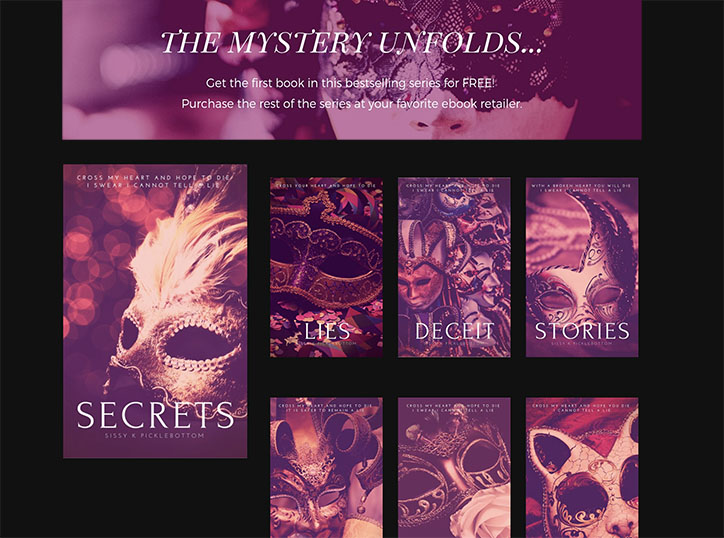 Group Sales Promos
Using the same Promotions board you all know and love, you can now post a sales promo and recruit other authors in your genre to sell books.
Band together and promote to each other's readers. Readers can quickly browse through the books, just like they can with a newsletter promo, swiping along on their mobile, until they find a book they want. Then, they're just one tap away from buying it directly from you or from their preferred bookstore. Our responsive landing pages make sure your buy buttons are on the screen, not hiding "below the fold" where no one can see them.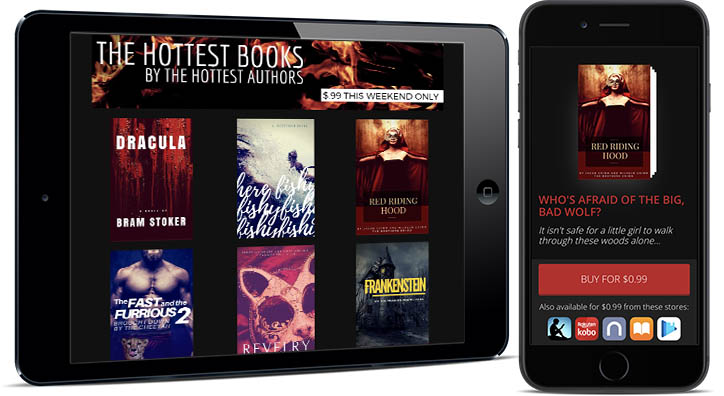 Post $.99 promos, boxset promos, first-in-series free promos, Kindle Unlimited promos, or even store-specific promos for Kobo or Apple Books (or, wherever books are sold) to boost your visibility and rank on those platforms!
Don't miss out on promos in your genres!
Go and set your genres on the BookFunnel dashboard, and we'll send you a quick notice once a day if there are any new promos (sales or newsletter) in your genres that you might be interested in joining. Working with other authors in your genre is the best way to reach new readers who are just waiting to love your books.
Ready to get started?
Learn how to build a sales landing page.
Learn how to post a group sales promo.
At BookFunnel, we're always working to give you the tools you need for your author business. We hope with these two new features that you'll get out there and start selling some more books. Go forth and prosper!
Don't miss a post!
Follow the BookFunnel Blog and we'll notify you when we have a new post.